Penang is a must-visit tropical paradise boasting larger-than-life Asian cultural and heritage experiences with the assurance of modern convenience.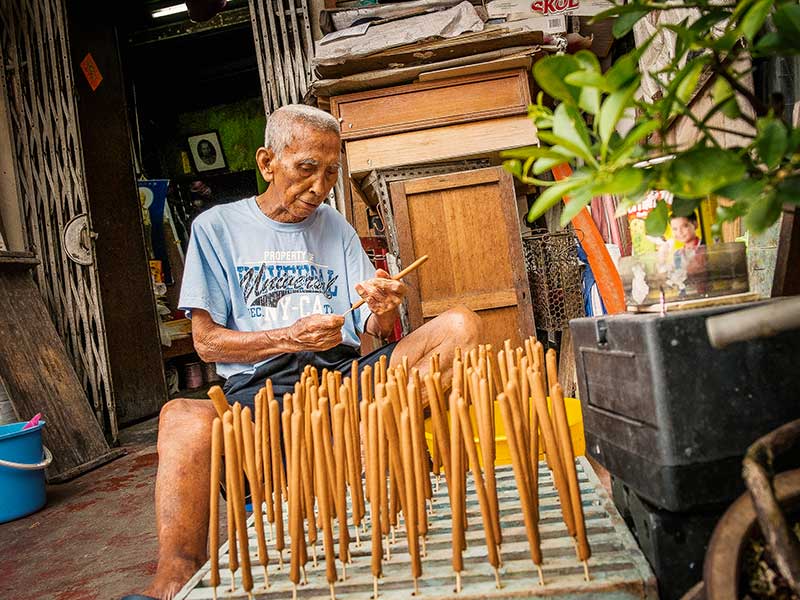 Thriving Culture
Embrace diversity and experience living traditions. This culture capital of Asia is home to multiple races including the Peranakan or Straits Chinese with its almost extinct legacy still thriving in Penang. Prepare to also be in awe of Penang's artistic omnipresence that can be seen in its traditional artisans and world-renowned street art culture. Every step you take on this land will expose different stories of Penang and its people.
Charming Tradition
Travel back in time and experience the Penang of a bygone era. While Penang of today is a bustling international metropolitan, somethings have remained untouched. Amidst the high-rise super condos and world-famous heritage buildings are the workings of traditions and the way of living of pre-Independence Malaya.
Treasured Heritage
George Town, a UNESCO World Heritage Site, has one of the largest collections of pre-war buildings in Southeast Asia dating back more than two centuries ago and is considered an architectural gem. It is also dubbed a living heritage museum where traditional artisans are still practicing their trade in the heart of the city. Explore every corner of the city to unravel the secrets of ancient Penang.
Luxuriously Colonial
Penang Island was once named the Prince of Wales Island after the heir to the British throne, while the settlement of George Town was created in honour of King George III. Penang has a distinct English presence today as it is one of the only cities in Malaysia that has retained its pre-independence street names. Soak in the grandiose of British Colonial buildings that have been restored and now house antiques and treasures of old Penang. Step in and feel its majestic walls filled with stories of a once colonial Penang.
Urban Adventure
Seeking for an adventure of a lifetime? Besides being a great destination to relax the mind, Penang also has great offerings for thrill-seekers and science buffs. Get in touch with the inner daredevil and climb available jungle beams, experience zero gravity or glide through the wilderness on the flying fox. Whether it is experiencing the breath-taking view of the city from a different perspective or channeling the explorer in you, Penang offers the 'Indiana Jones' thrill for various team-building excitement that can be found in every corner.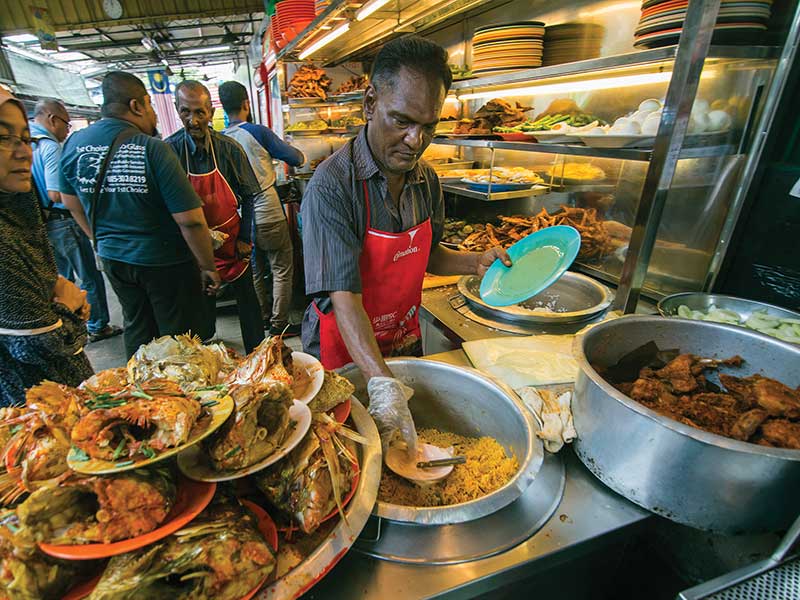 Decadent Gastronomy
Delight your taste buds and experience fulfilment. Asia's great culinary traditions live on in Penang's street hawkers, coffee shops, hip cafes, mom-and-pop restaurants and fine dining establishments. Savour a dish of flat rice noodles with supple plump prawns fried in a charcoal-fired wok with homemade chilli paste, crunchy bean sprouts, cockles, scrambled eggs, and åstrips of fish cake – char kway teow. And to satisfy your sweet tooth, devour a bowl of ais kacang, a dessert of shaved ice drizzled with palm sugar syrup and topped with tropical fruits and ice cream!
Lush Nature
Breathe in fresh air and experience mother earth. Escape to nature in Penang's many mystical gardens, nature parks and forest reserves. Take a leisurely stroll in the botanical gardens or trek through mountain trails. Watch dusky leaf monkeys and long-tailed macaques playing together, or look up to the sky for kingfishers, sea eagles and kites. Camp out in nature under the stars in Penang's national park, visit the tropical spice garden and learn all about bugs at the butterfly farm.
This site uses cookies to deliver our services and to show you relevant ads and job listings. By using our site, you acknowledge that you have read and understand our
Cookie Policy
,
Privacy Policy
, and our
Terms of Service
. Your use of Pite's Products and Services is subject to these policies and terms.
↑
Top