Attending as a buyer
Business Events Penang continues to demonstrate steady growth due to the competency of industry partners in attracting corporate events, association meetings and incentives.
Penang International Travel Exchange (PITE) 2023 provides you the best platform to source for the latest products and services through business networking and appointments.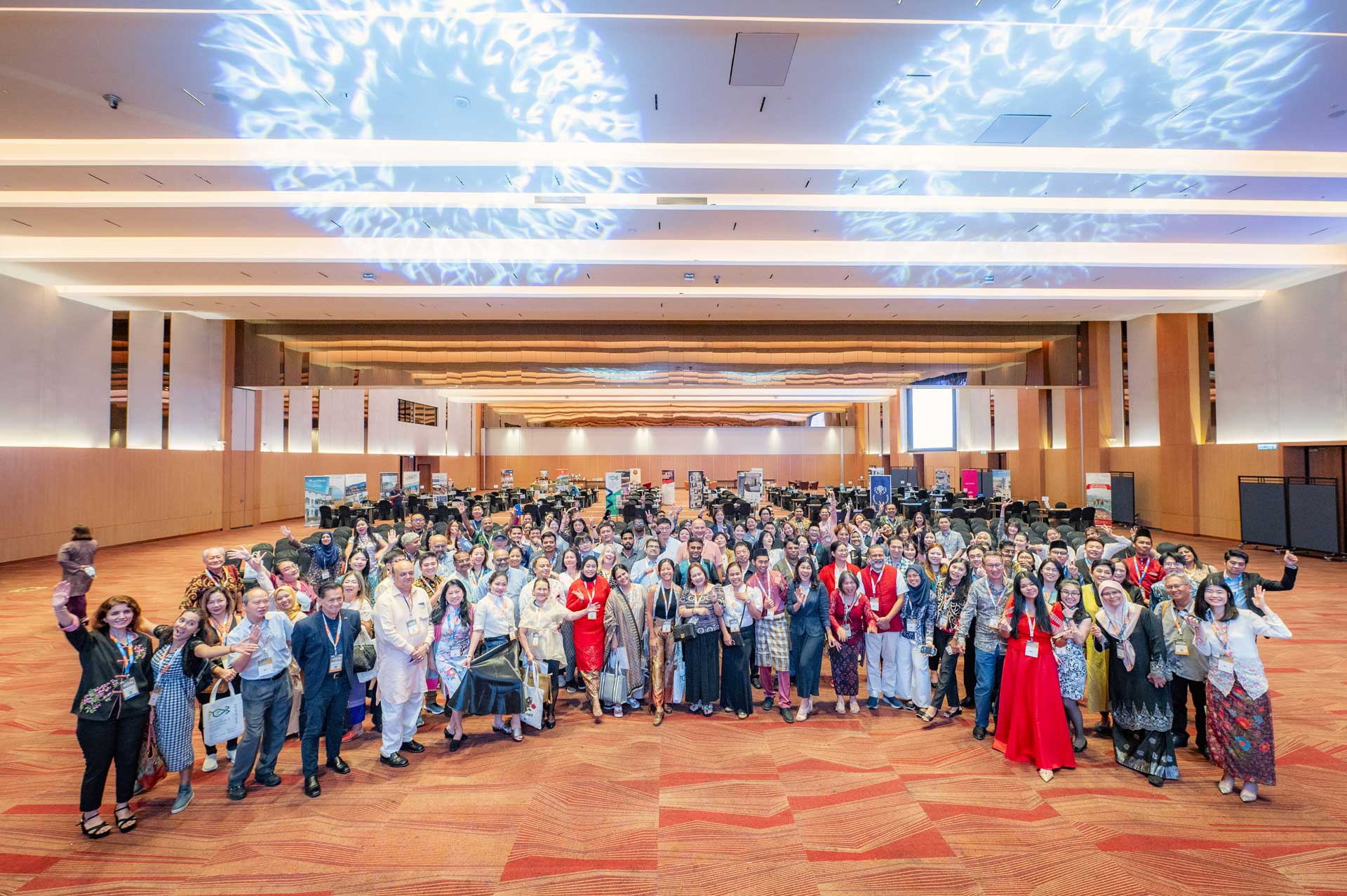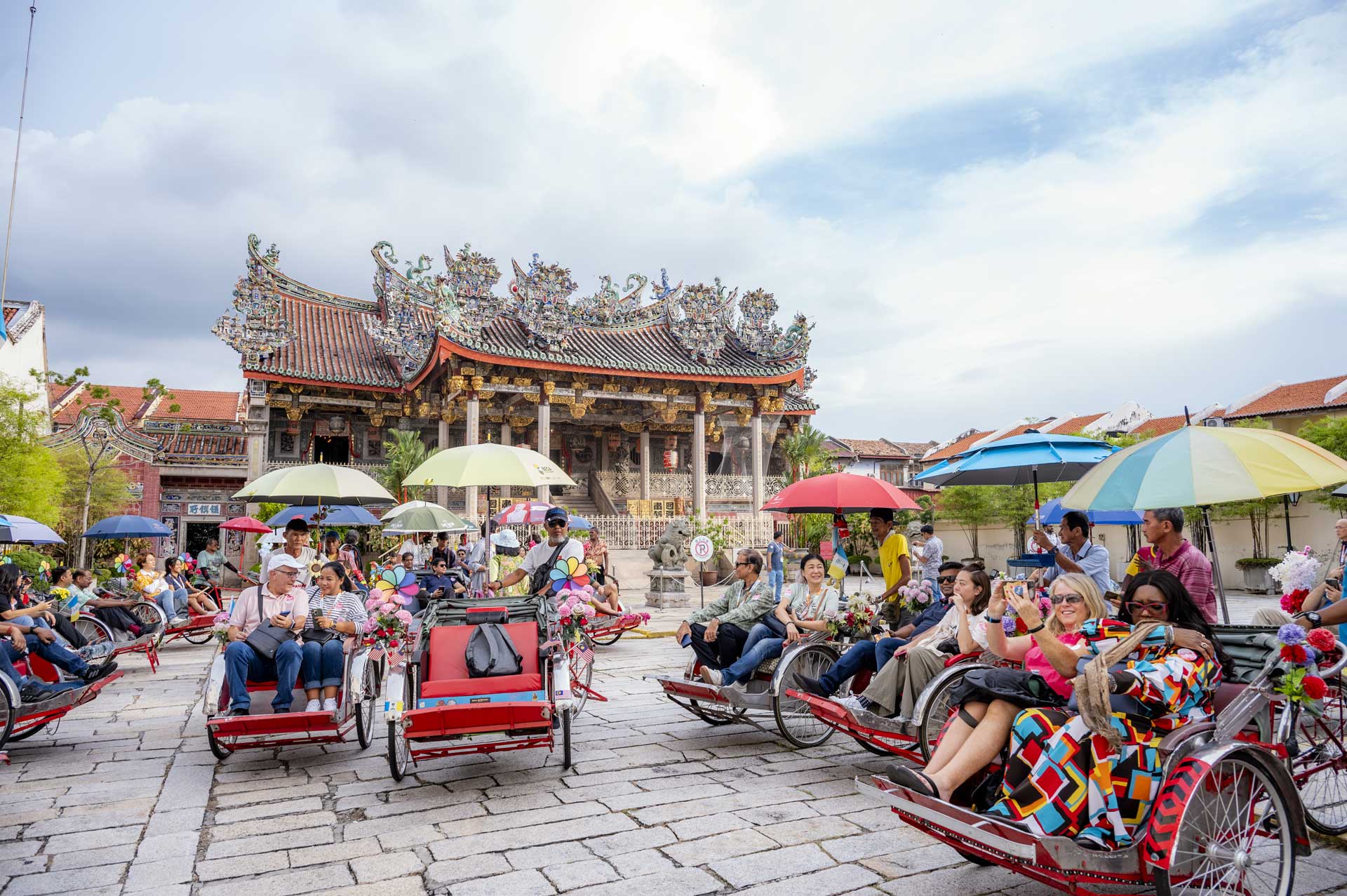 WHO ATTENDS ?
PITE 2023 buyers are classified as travel procurement professionals and decision makers of the outbound market as well as having a significant track record in organising tours / events in the MICE industry in several outbound destinations.
Buyers are to be decision makers of the outbound market as well as having a significant track record in organising tours / events in the MICE industry in several outbound destinations.
Buyer Profile:
Corporate companies with incentive programmes
Destination management companies (outbound)
Top level executives
Event planners
Incentive / Motivation houses
International associations
Meeting planners
Professional Conference Organisers (PCO)
Professional Event Organisers (PEO)
Airlines
Transport / Logistic companies
and more...
buyer geographic breakdown

| | | | |
| --- | --- | --- | --- |
| UK | 10% | Europe | 10% |
| China | 10% | Korea | 10% |
| Japan | 10% | India | 10% |
| Thailand | 10% | Philippines | 10% |
| Singapore | 10% | Indonesia | 10% |
Why ATTEND ?
matchmaking appointments
Meet and do business with Trade Exhibitors from Malaysia through pre-scheduled appointments and 1-to-1 meetings.
NETWORKING
Connect with industry professionals during B2B and Networking Sessions.
EDUCATION
Penang International Travel Exchange brings an intensive platform that deliver comprehensive Penang MICE information, forums and brand showcases.
Buyer Participation
Interested in participating at PITE 2020 as a buyer?
Select your preferred choice from any of our Buyer Participation during your application process. Kindly refer to the table below for more information on each individual package.
BENEFITS AS A BUYER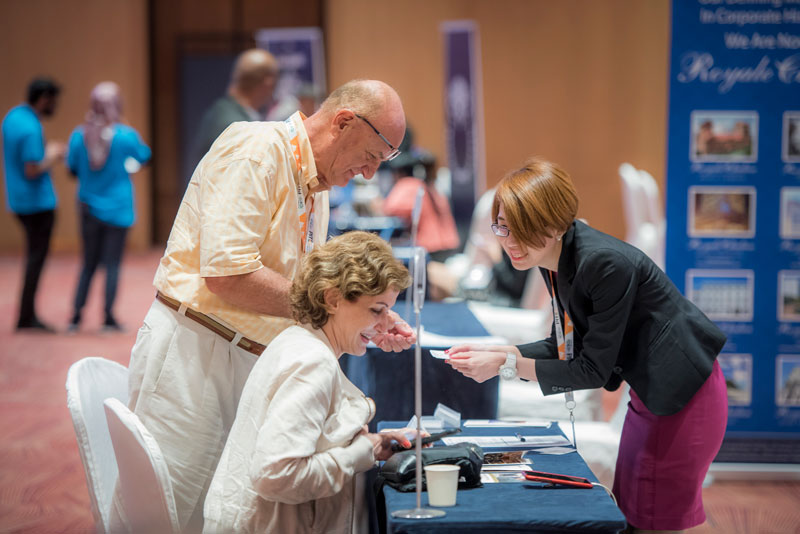 Expand your business connections by exploring and meet 1-1 with our local trade MICE & Tourism exhibitors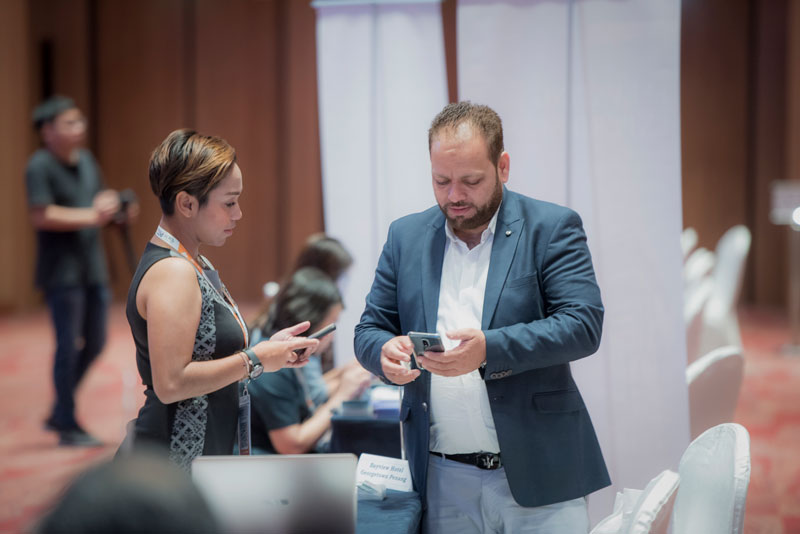 Stay connected with the Organiser team on any enquiries, feedbacks or recommendations. We would be happy to connect with you on our business trips and roadshow.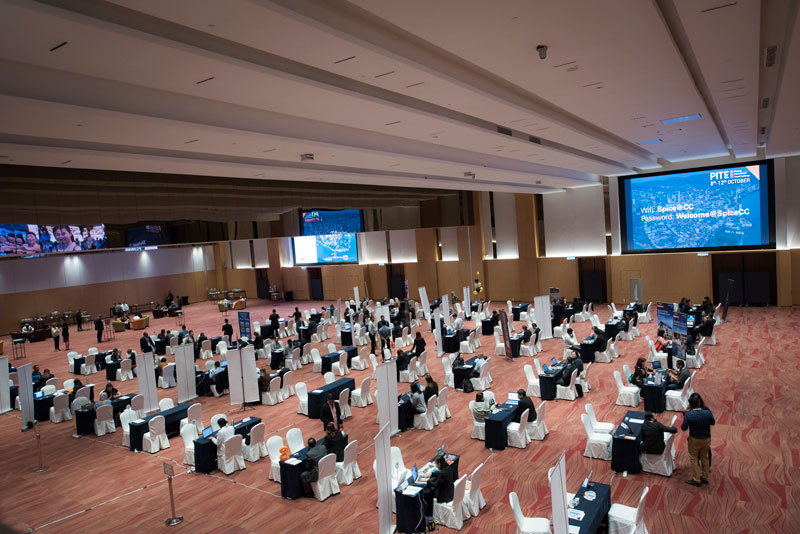 With our support programme of Enhanced Privilege Penang 2022-2023 in place, you are set to be fascinated by the support offered by Penang Convention & Exhibition Bureau. From ceremony hosting to experiential workshops, PCEB together with its partners are ready to create exciting meeting memories for your next event in Penang
Eligibility Criteria
Provide at least 3 International past events.
Be a senior decision maker with the authority to procure MICE and Leisure travel products and services.
Organise outbound MICE groups/events to multiple destinations in Asia.
Provide evidence of past and future outbound business for MICE and Leisure travel.
Demonstrate that you regularly work with MICE suppliers and suppliers of luxury travel products and services.
Note: The Buyers Team will ensure that all buyers are right match to be qualified. The Buyers Team may ask further questions or request for supporting documents from buyers. All information submitted are strictly private and confidential.
BUYER ENTITLEMENTS
Business Appointments with Exhibitors.
Reimbursable Economy Air Passage into Penang, Malaysia.
Hosted Hotel Accommodation in a 4/5* Hotel for 4 nights.
Transfers in Penang between the airport, official hotels, B2B venue and Hosted Buyer networking functions.
Admission to Exhibition Hall on all show days.
Admission to PITE 2023 official networking functions.
Entitled for a familiarisation tour.
COMMITMENT AS A HOSTED BUYER
Hosted buyers are required to complete all business appointments set by the organiser.
Daily show attendance for all 3 days are mandated which includes :-

B2B session
All networking functions
Familiarisation tour

Reimbursement of flight costs will be done after PITE Organising Committee has verified your attendance, on Day 3 of the show.
BUYER REGISTRATION PROCESS
Submit your interest in attending as Hosted Buyer by completing the online application form PITE 2023 official website only.
If you meet the criteria to be hosted, the Buyer Team will send you a confirmation email. Please note that only Qualified Hosted Buyers will be notified.
Once you are qualified, book your own flights to Penang, Malaysia by 30th September 2023.

Hosted buyers will pay for their own flights first to maximise flexibility. Reimbursement of flight costs will be done on Day 3 of the show.

Review Flight Reimbursement Budget indicated in approval email
Book your flight based on the following requirements:

Arrival flight to be on 6th November 2023 or earlier for check-in
* Event starts on 7th November 2023 at 0800hrs (GMT +8)
Departure flight to be on 10th November 2023 or later
* Event ends on 9th November 2023 at 2300hrs (GMT +8)

- Please note that all flight reimbursements are based on capped amount.

Upload your passport & confirmed flight itinerary in Buyer's Login by 31st August 2023, under the Travel Tab. The documents are required for airport transfer and accommodation booking.

VISA Requirements
Please view more information here.
EXCLUSIVE BUYER-ONLY INCENTIVE REWARDS
Silver
Reward
Prizes worth up to
$400
USD
Gold
Reward
Prizes worth up to
$600
USD
Platinum
Reward
Prizes worth up to
$1,000
USD
Earn points for every event activity and/or session.
Complete a minimum of 10 Pre-Scheduled Appointments (PSA) and be among the top buyers with the highest points to stand a chance to win prizes.
The more you participate, the more points you earn, the greater the rewards.
Reward tiers and prize details will be revealed at a later date.
Terms & Conditions
( PLEASE READ CAREFULLY BEFORE COMPLETING THE REGISTRATION FORM )
Penang International Travel Exchange (PITE) will be held from 7th – 9th November 2023.
Participation is open to all international MICE, event planners and agency tourism stakeholders.
Buyer must attach a copy of company license, tour operator license or hotel license with the application form in order to continue the registration process.
Buyer is required to join all session and activities during the event.
All registrations will undergo a selection process by the Organising Committee. Only successful applicants will be notified.
Upon submitting registration, buyers are agreeable to adhere to the Terms & Conditions of PITE 2023.
Buyer are requested to complete the online application form via the PITE 2023 official website only.
Participation is based on first-come, first-served basis and are only limited to 80 companies.
Buyer are to be decision maker of the outbound market and have a significant track record in organising tours and/ or events in the MICE industry in several outbound destinations.
This application, when submitted, shall serve as an agreement between the applicant's organisation and the Organising Committee that the above terms and conditions have been read and understood by the applicant. The Organising Committee reserves the right to reject any incomplete application submitted without the applicant's signature or stamp of the company.
Should the selected buyers are unable to participate in PITE 2023, the Organising Committee must be informed thirty (30) days prior to the event day. Failing which, buyers will not be hosted in the next PITE.
House Rules & Requirements
Attendance in Business Appointments is compulsory. Buyers and exhibitors are expected to attend all scheduled sessions.
Buyers are required to attend to all Networking functions.
Please be in business professional attire throughout the B2B sessions.
Discussions must be strictly professional.
Upon completion of each meeting, buyers are required to obtain the company stamp from the exhibitor in order to prove that they have completed the meeting.
The Organising Committee reserves the right to take necessary actions on any misuse of information, misconduct and other in appropriation detected throughout the duration of Penang International Travel Exchange (PITE) 2023.
Attendance in FAM Tour is compulsory
Please be in casual attire.
Kindly be punctual in attending the FAM Tour.
Buyers are required to complete entire FAM Tour. Late arrival and early departure requests will not be accepted.
All buyers are required to fill up the survey form given by the Organising Committee. Your feedback is important for us to further improve future PITE sessions.
Respectively, buyers are taking the full rights & responsibility to ensure fruitful efforts in Penang International Travel Exchange (PITE) 2023.
Following are the registration process

Acknowledgement of Registration via email
Status update (Approved/Rejected)
Receive Confirmation Email
Contact us
No. 14A & 16A (First Floor),
The Whiteaways Arcade,
Lebuh Pantai, George Town,
10300 Penang, MALAYSIA
General enquiries: info@pite.my
Buyer: buyer@pite.my​
Tel: +604-261 6161, +6011-1606 6788
This site uses cookies to deliver our services and to show you relevant ads and job listings. By using our site, you acknowledge that you have read and understand our
Privacy Policy
and our
Terms & Conditions
. Your use of Pite's Products and Services is subject to these policies and terms.
↑
Top