Reasons to Exhibit in PITE 2023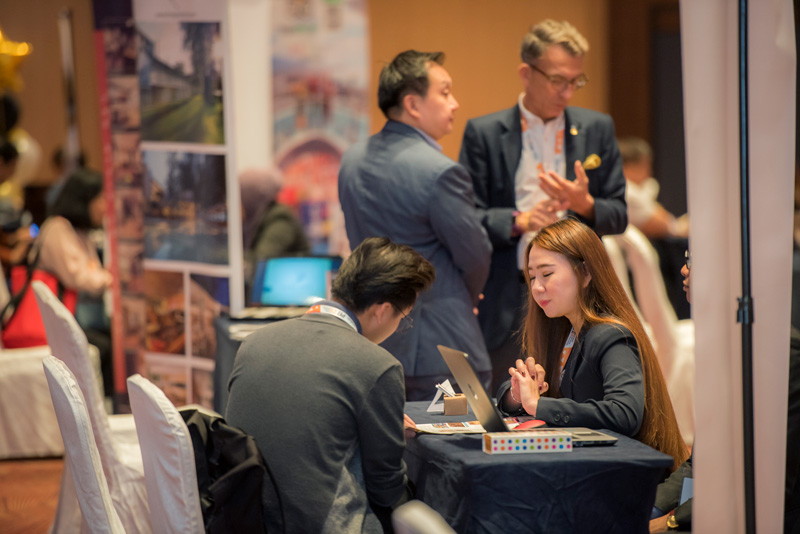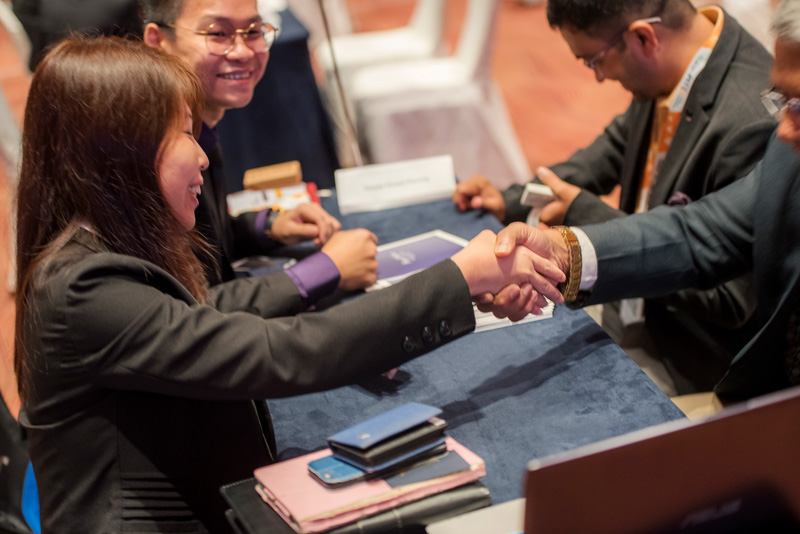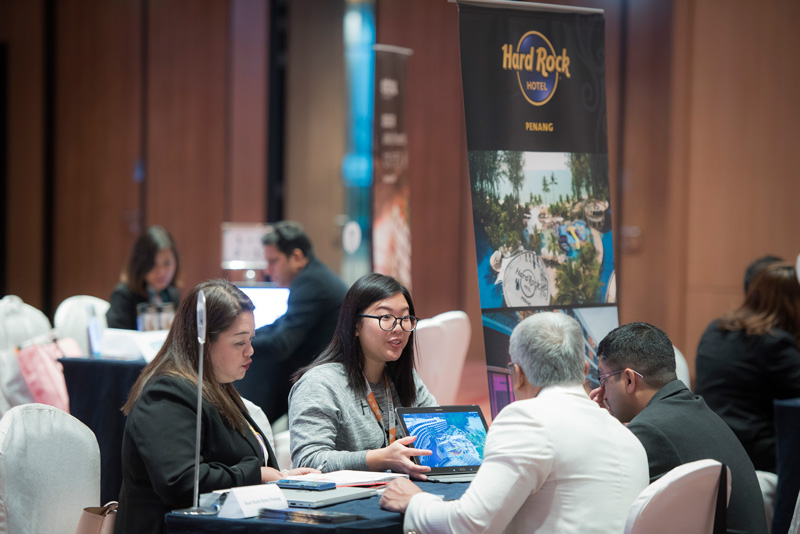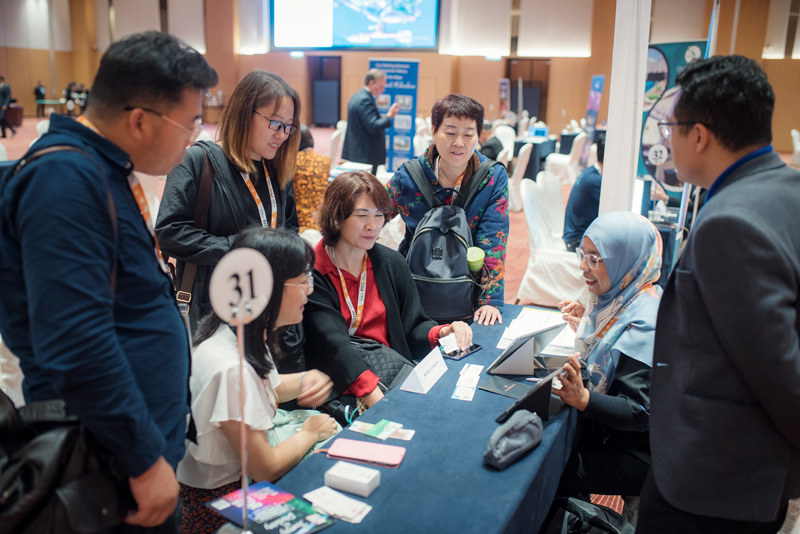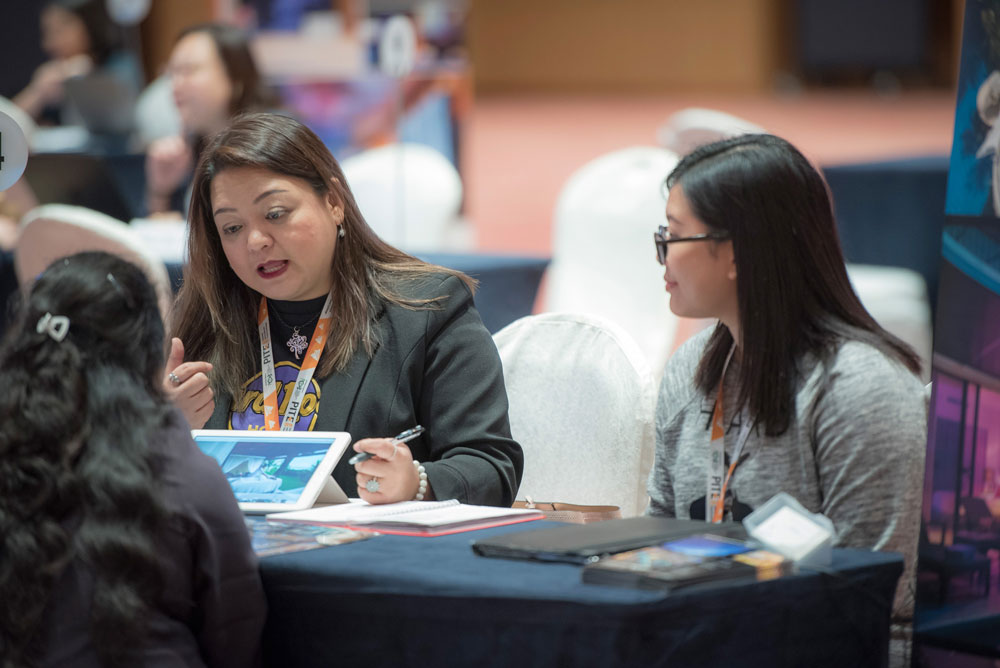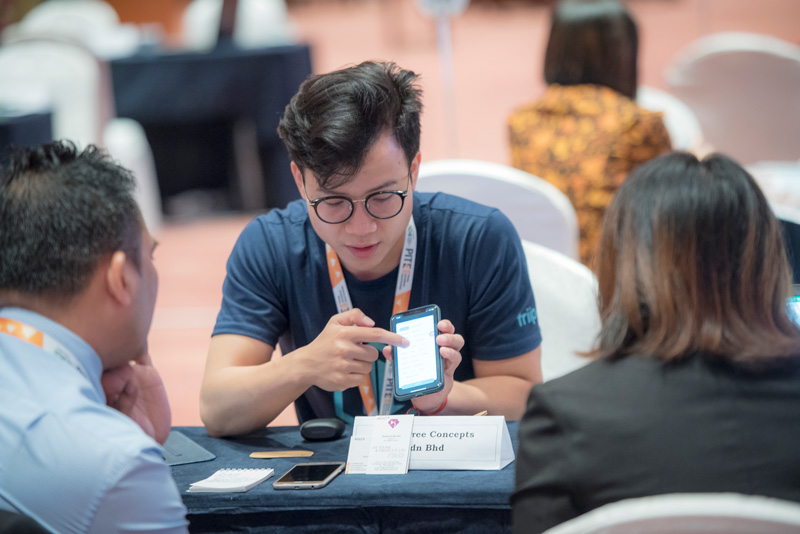 EXHIBITOR FEES AND ENTITLEMENTS
Capture the immense growth of the outbound market.
Connect with 80 qualified international buyers.
Each exhibitor will be getting a table with 2 seats.
Up to 36 Business Appointment throughout the show.
2 exhibitor's passes.
Admission to PITE 2023 B2B sessions.
Admission to a Networking function with buyers.
Branding through social media platforms.
Get an opportunity to deliver a presentation of your product and services on stage. Please contact sales@pceb.my for more information.
IPP member RM500
Non IPP member RM1000
*Fee is inclusive of 1.5 half days table space, table-to-table meetings, networking luncheon x 2 days, networking dinner x 1 day for 2 pax per organisation*
---
Terms & Conditions
( PLEASE READ CAREFULLY BEFORE COMPLETING THE REGISTRATION FORM )
Penang International Travel Exchange (PITE) will take place from 7th to 9th November.
Participation as an Exhibitor is open to Malaysian tourism stakeholders only.
Only duly registered exhibitors can participate in PITE 2023.
Exhibitors must attach a copy of their tour operator license or hotel license with the application form.
Each registered company is entitled to one (1) tabletop.
A maximum of two (2) representatives from each company are allowed at each tabletop.
Sharing a table between different business organisations is not permitted.
All registrations will undergo a selection process by the Organising Committee.
Successful applicants will be notified.
Full payment of the registration fee is required before the start of the tradeshow.
Exhibitors are expected to adhere to the Terms & Conditions of PITE 2023 upon registration.
Exhibitors are kindly requested to exclusively utilise the online application form provided on the official PITE 2023 website.
Space availability is based on a first-come, first-served basis and is limited to 50 companies.
Full payment for registration must be made within 14 working days upon receiving the Registration Confirmation.
Failure to make the payment within the specified timeframe will result in the voiding of the application.
Any bank fees or charges incurred during the payment process will be borne by the exhibitor's own company account.
Payment details will be adhered in the Registration Confirmation email upon application.
Connect with 100 qualified international buyers from Asia & Oceania, Americas and Europe.
Standard virtual exhibition "booth" listing with business tools.
Up to 25 Pre-Schedules Appointment (PSA) slots.
2 x access pass (ID account).
Access to opening speeches.
Access to all event opening and networking sessions.
Free downloads on Penang's collateral.
Access to virtual event tour.
Access to buyers profile.
Access to full exhibition listings.
Branding through social media and press conferences.
Company profile listing in the Digital Show Directory:-

Distribution will be made post-event with circulation to the full event database (preliminary event directory contains information of company name and address) (post-event contains full information of buyers contact details etc.)
The directory will also be available online (user log-in) on the event website for up to 2 months after the event.
By submitting this application, the applicant's organization acknowledges and agrees to the terms and conditions outlined above, as read and understood. The Organizing Committee retains the right to reject any incomplete applications submitted without the applicant's signature or company stamp.
Cancellation is NOT permitted after registration. A penalty fee of RM1,000 will be imposed for exhibitors who fail to attend the event without a valid reason. The fee will be charged as a cancellation fee, and any related expenses resulting from the NO-SHOW must be paid by the exhibitor.
If selected exhibitors are unable to participate in PITE 2023, the Organising Committee must be notified at least thirty (30) days prior to the event. Failure to do so will result in the denial of participation and admission to PITE 2023.
Replacement of a registered representative is allowed.
House Rules & Requirements
All exhibitors are required to complete their company's profile before September 2021. (TBA)
System will auto approve the meeting requests if there is no action taken by both buyers and exhibitors before the given deadline.
Attendance in business appointments is mandatory for both buyers and exhibitors. It is expected that all scheduled sessions are attended.
Exhibitors must participate in all networking functions.
Please adhere to a business professional dress code throughout the B2B sessions.
Discussions must be strictly professional in nature.
After each meeting, exhibitors are required to provide the buyer with the company stamp as proof of completion.
The Organising Committee reserves the right to take appropriate action in case of information misuse, misconduct, or any other inappropriate behavior detected during Penang International Travel Exchange (PITE) 2023.
All exhibitors are requested to complete the survey form provided by the Organising Committee. Your feedback is crucial for us to enhance future PITE sessions.
Exhibitors are hereby fully responsible and accountable for their participation in Penang International Travel Exchange (PITE) 2023, with the expectation of fruitful outcomes.
Following are the registration process:

Acknowledgement of Registration via email
Status update (Approved/Rejected)
*Only accepted applications will be notified
Receive Confirmation Email