Who Exhibit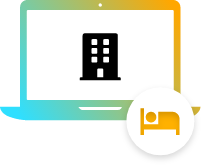 Accommodation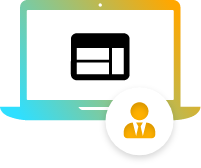 Travel Agents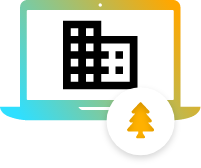 NTO / CVB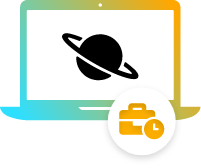 Business Travel / MICE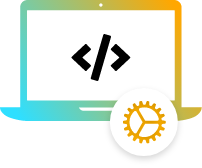 Travel Technology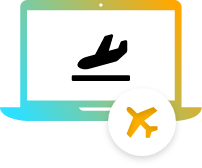 Transport
---
PITE 2019 EXHIBITORS
( PLEASE READ CAREFULLY BEFORE COMPLETING THE REGISTRATION FORM )
Penang International Travel Exchange ( PITE ) will be held during 8-12 October 2019, at Setia Spice Convention Centre, Penang.
Participation as an Exhibitor is open to Solely to Malaysian tourism stakeholders.
PITE 2019 Exhibitor must attach a copy of your tour operator license or hotel license with the application form in order to continue your registration process.
A max of Two (2) delegates are allowed in each booth, with one registered as a First delegate and the second registered as a Co-delegate

– First delegate is a primary representative of each unit who can enter all functions and activities during the Travel Mart;
– Co–delegate is a secondary representative who is authorized to join all sessions and activities

Those who wish to participate as a Seller must complete the seller application form.
Sharing a booth between two (2) or more different business organizations is NOT allowed.
Every ONE company registered is entitled with only ONE booth
Exhibitors are requested to complete the online application form via the PITE 2019 official website only. Deadline : 1st August 2019
Booth Availability are based on first come first serve and are only limited to 60 companies.
The payment are required in 7 working days after receiving Registration Confirmation. Failing to do so, your application will be cancelled
Registration payment must be in full, exclusive of any bank fees or charges involved which will be for the account of the delegate.
Payment details will be adhered in the Registration Confirmation email upon application
Only duly registered sellers are allowed to participate in the Penang International Travel Exchange ( PITE )
Submission of this form indicates applicant's interest in attending PITE 2019 as an exhibitor. Applications will be reviewed and applicants will be confirmed at the sole discretion of the committee.
Admission to the Penang International Travel Exchange (PITE) area will be strictly on the basis of name badges. All exhibitors are required to wear their badges at all times in the Travel Mart area.
Only registered Exhibitor delegates are entitled to appointment sessions with buyers, listing in the Exhibitors List and participation in the appointment-scheduling program. All exhibitors are entitled to a listing in the Event Guideline/ Directory; invitations to selected official functions and entrance into the exhibition hall during show hours.
Exhibitors participation fee is inclusive of a schedule of meetings with hosted buyers; company profile in the event website; Branded Table Space for sellers and lunch sessions, unless otherwise
No Refund will be permitted should there be any cancellation or No Show at PITE 2019. The committee will not be held in liable for any consequential loss or damages incurred due to such cancellation.
The committee of PITE 2019 reserves the right to screen, approve and deny the exhibitors' participation.
This application, when submitted, shall serve as an agreement between the applicant's organization and the Organizing Committee that the above terms and conditions have been read and understood by the applicant. The Organizing Committee reserves the right to reject any incomplete application submitted without the applicant's signature or stamp of the company.
100% cancellation fee will apply to delegates who cancel their participation at PITE 2019 after 1st August 2019. Exhibitors who failed to turn up at the event, due to negligence on their part, will be charged the full cancellation fee and will have to pay for any related expenses that may be incurred as a result of this no-show.
This site uses cookies to deliver our services and to show you relevant ads and job listings. By using our site, you acknowledge that you have read and understand our
Cookie Policy
,
Privacy Policy
, and our
Terms of Service
. Your use of Pite's Products and Services is subject to these policies and terms.
↑
Top